TAKE A DEEP DIVE INTO
QATAR'S CULTURAL SPOTS
AEMOB Forum offers attendees post-event options to partake in following the official end of the Forum. Two customized tours have been developed by our Tour Operator Partner which will be offered exclusively to attendees on 13 October and will be at attendees' own expense.
For post-tour bookings and queries, please contact booking@qtours.tours.
DESERT SAFARI DUNE BASHING TOUR AND BBQ
Desert Safari is the most exciting and unforgettable excursion you can do in Qatar. During our excursion you will ride the desert dunes and admire the Khor al-Udaid, the Inland Sea that lies in the middle of the desert.
PACKAGE DETAILS
Our driver will pick you up from your hotel and drive you to the desert in a 4X4 Jeep (45-minute drive). There is one thing on our Safari Tour that you should not miss: the camel ride! Following that, we begin Dune Bashing on the high desert dunes. This activity involves speeding along the landscape, driving up the dunes and zooming down at rapid speeds aboard 4x4 jeep. The drivers are experts and have to undergo an extensive training to get the license for this activity. With soaring dunes and impressive sand valleys this tour is pure adrenaline.
We will continue to drive through the golden sands aboard a 4x4 vehicle until we will arrive a arrive at "Inland Sea" of "Khor al-Adaid", a UNESCO recognized site, and one of the few places in the world where the sea meets the desert. Here you will be mesmerized by the spectacular views. The turquoise blue water and the golden hue of sand together blend into an unreal scenario.
After that, we'll make a stop in the desert and have a traditional Arabian BBQ on the beach before heading back to the hotel.
WHAT'S INCLUDED
Pickup and Drop-off within Doha City
Transportation with air-conditioned vehicle
Dune bashing
Stop at Khor Al-Udaid
BBQ meal in the desert camp with soft drinks
YOUR ITINERARY
Desert
Dune Bashing
Camel Riding (* this is not included it will cost an extra 20/30 QR pp)
Khor Al-Udaid
Duration: 6 Hours
Pick-up: 9:00 AM
Price: 450 QR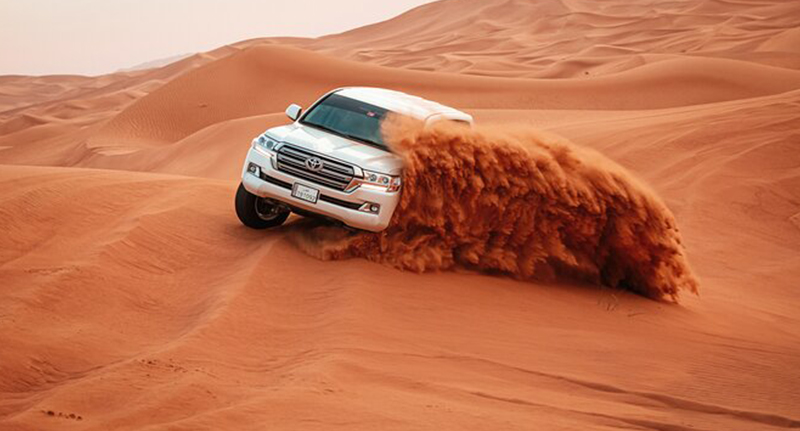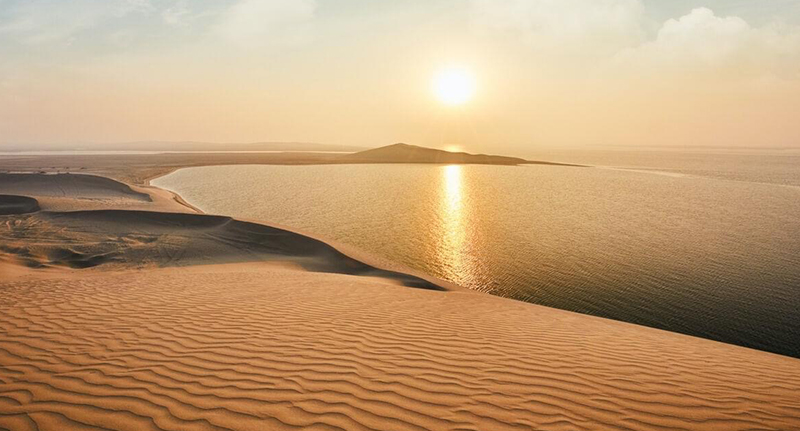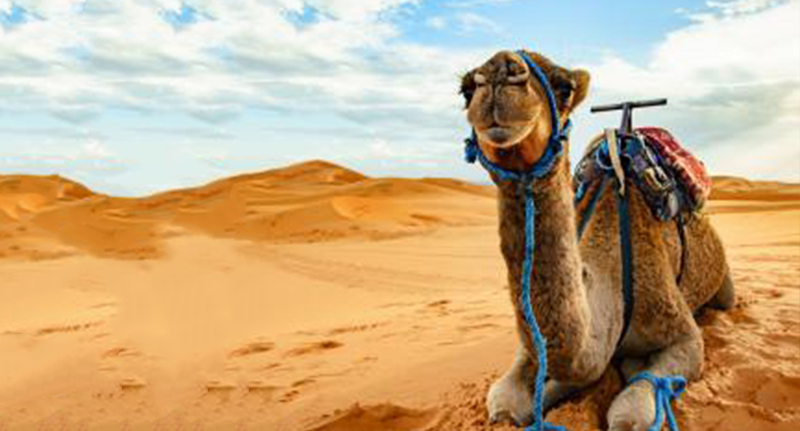 Cancellation Policy
DESERT SAFARI DUNE BASHING TOUR+BBQ - No charge if cancelled 72 hours in advance
DOHA HIGHLIGHTS AND BEACH
Visit two of Doha's most popular tourist destinations, Katara and Souk Wakif, before relaxing and sunbathing on the beach at a five-star resort.
PACKAGE DETAILS
Katara Cultural Village: This cultural center offers a captivating view of the sea and features a magnificent amphitheater where various cultural events and performances take place. You can also admire beautiful mosques and explore artistic workshops, allowing you to immerse yourself in the local arts and crafts scene.
Souq Waqif: As the oldest market in Qatar's capital, Souq Waqif is a bustling hub of activity. Here, you can wander through its narrow alleyways and discover a wide array of shops selling traditional goods, spices, textiles, and more. Don't miss the Falcon Souq, where you can learn about Qatar's falconry heritage, and the Falcon Hospital, where these majestic birds receive care and attention.
After exploring the city highlights, this tour takes you to a luxurious five-star beach resort for a relaxing beach day.
At the five-Star Beach Resort you can indulge in a blissful retreat. Enjoy the serenity of its private beach, unwind by the two large pools, and take in the sun on comfortable loungers. The resort provides all the amenities you need, including beach towels, allowing you to relax and soak up the seaside atmosphere.
WHAT'S INCLUDED
Mini City Tour with an English tour guide
Access to a five-star hotel beach resort
Sunbeds
Towels & Water
YOUR ITINERARY
Katara Cultural Village
Souq Waqif
Five-star beach resort
Duration: 6 Hours
Pick-up: 8:30-9:00 AM
Price: 350 QR
*Buffet Lunch Supplement: 150 QR pp can be included on demand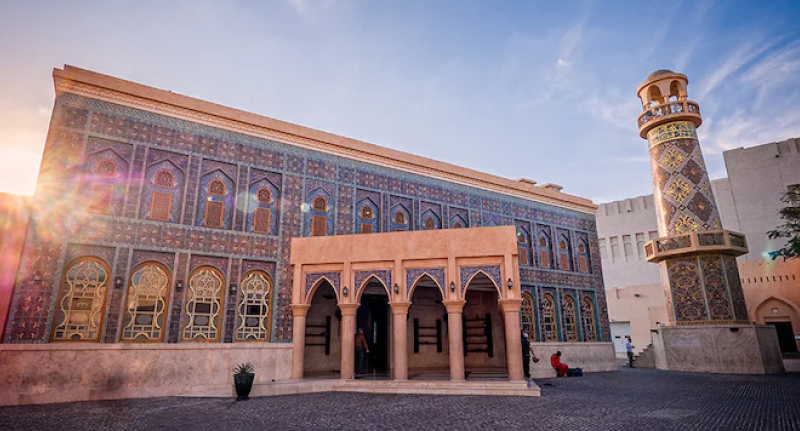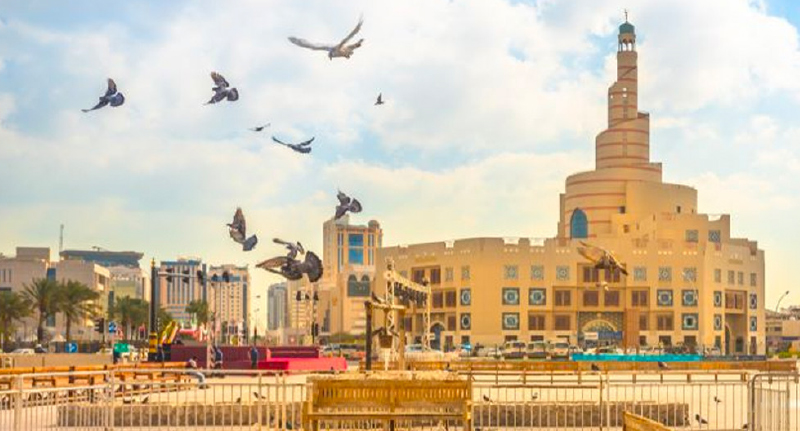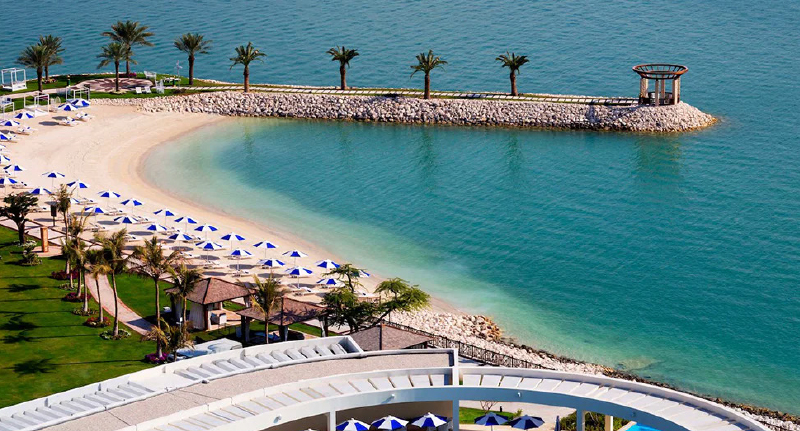 Cancellation Policy
CITY HIGHLIGHTS + BEACH - No charge if cancelled 72 hours in advance